This event has been cancelled.
Registration Opens
Jan 28, 2019 8:00am
Registration Closes
Mar 6, 2020 5:00pm or when space runs out.
Description

Would you like to participate in The Big Event as one of our Private Residence Service Sites! You can register here.

Our Mission is simply saying "Thank You!" to the residents of the Lincoln Community.

Social
Website Twitter Facebook Instagram
Causes
150 Campaign Civic Engagement Community
Location:

1400 R Street,

Lincoln, NE 68588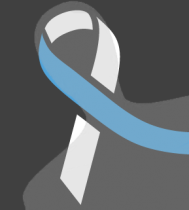 Kit Boesch wrote on March 3rd, 2020
I can't wait for the help. Leaves just keep falling!!!! :) Best contact by email or phone. Thanks. I will take all the help I can get. My back frowns on spring cleanup!
Diane Kats wrote on January 24th, 2020
Whoops! Just saw it says registration starts Jan. 28. Maybe the early bird catches the worm. lol
Diane Kats wrote on January 24th, 2020
Thank you for thinking of me. Yes, I would like to be included. It wanted me to sign in under my Facebook email; but I would prefer contact through daniduo1@gmail.com